The Water Value Cycle
To The Future

Reclaimed water is FUTURE SUPPLY
High salt levels degrades
A reliable, high quality water supply is critical to a sustainable future

A healthy economy
A healthy environment
Healthy people
The Salt Miner team developed the "Water Value Cycle" (a twist on the Water Cycle) to illustrate the range of opportunities for investment in the overall water market. Our team has expertise in all aspects of the WATER VALUE CYCLE including water & wastewater treatment, water conservation, water policy & management with unmatched contacts. The Salt Miner team members have extensive experience in contract management & quality control, and the team is well positioned to solve the salt problem.
The Salt Miner is a direct response to how "End User Services" contribute to protecting or polluting water.  Salt accumulation in water has always been a major problem as salt pollution can render farm fields unproductive with irrigation water that causes the salt to build up in the soil.  Today that pollution is often man-made pollutants such as water softener salt discharged into wastewater that is subsequently recycled for use in irrigation.  In fact many cities take wastewater and use it directly recycled unto golf courses and other "landscape irrigation".  In other cases the softener salt is discharged into a river and subsequently used downstream.
This was the case in Santa Clarita, CA where water discharged from the LA Sanitation District's wastewater plant was used downstream to irrigate crops.  The salt level in the water increased to the point where these AG interests sued to get it reduced to meet the Federal discharge standards.  Or in the case of the Colorado River salt from softeners in Las Vegas, NV and Bullhead City and Lake Havasu City, AZ is discharged back to the River to be used in ag irrigation in the Imperial Valley.  In fact, the salt level in the CO River increases 38% from the Grand Canyon to below Hoover Dam – this is the area where the Las Vegas valley discharges its sewerage effluent into the river.  An additional increase is seen between Hoover Dam and Parker Dam – the area where Bullhead City and Lake Havasu City discharge their sewerage effluent.  Water softeners are a major contributor to this increase.
While End-User Services make water more usable because of the benefits of soft water, the flip side is the pollution caused by these softeners.  It is estimated that over half of the homes in Las Vegas have softeners and as many as 80% of the homes in Bullhead City and Lake Havasu City.  And it is believed that ALL of the casino hotels have softeners.  Whereas a residential softener has 1 cubic foot of resin that could discharge 10-15 pounds of salt two or three times a week, some of the bigger casino hotels have hundreds of feet of resin and could discharge tons of salt a day.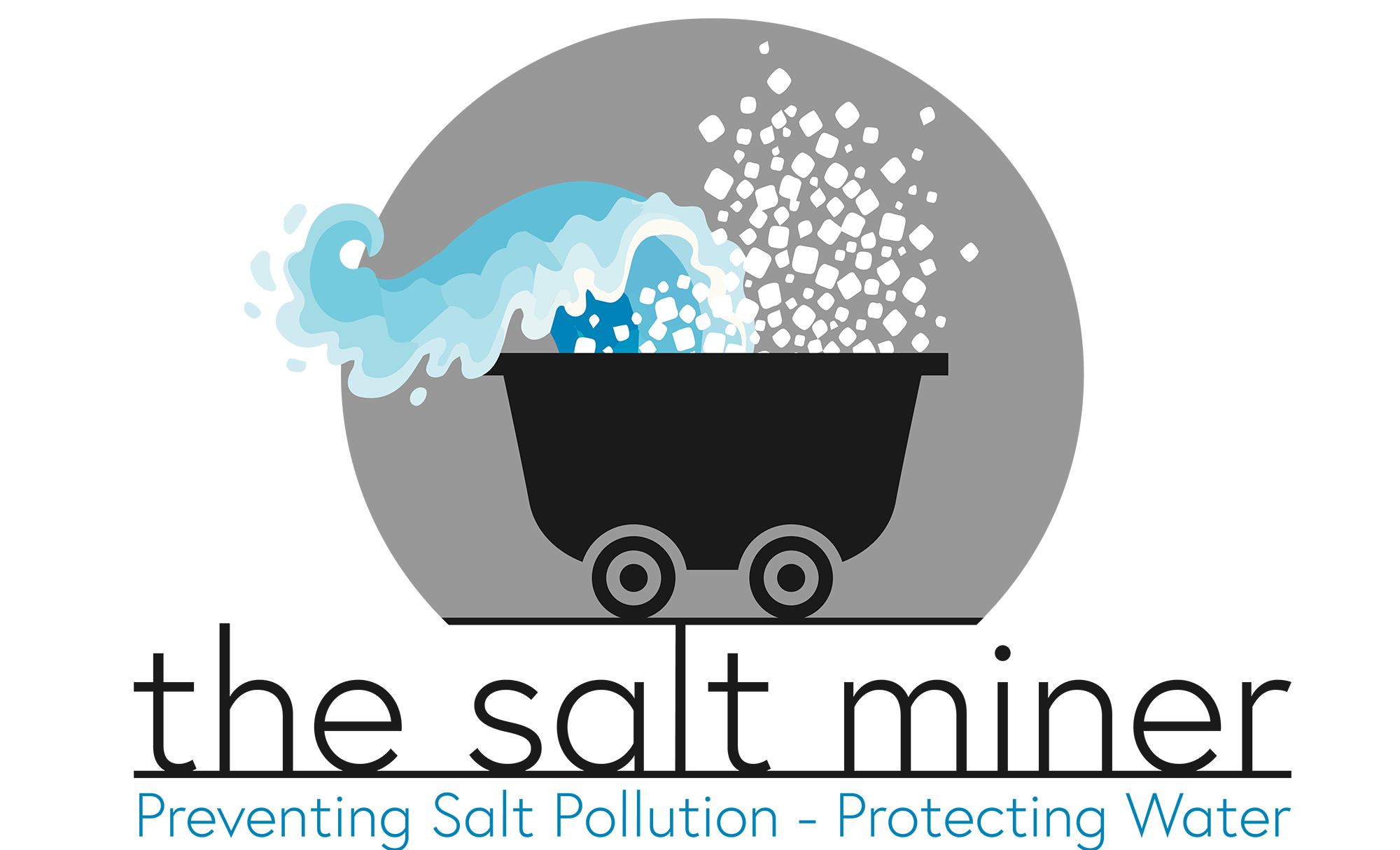 Have questions or want to learn more about The Salt Miner?